How do we help you in

achieving your Goal?
Understand concepts in Live classes with instructors
Practice coding questions to strengthen your concepts
Got any doubts? Ask them whenever you want to and get them resolved.
Give practice hackathons, quizzes, mock interviews
Get mentorship by people working in top-companies
ACHIEVE YOUR DREAM
Internship or Placement
Courses offered
We offer 2 power-packed courses. Please choose the course according to your college year and requirement.
Our previous batches were a huge Hit
Within 4 months of our Launch
500+

students trusted us

we took

200+ hours

of Live classes

Solved

250+

Live questions

95%

of our students have started to feel confident and motivated in coding

Why
Recorded + Live

Classes?
Do you know that out of all the students who watch recorded courses/videos,
only 13% actually completes them?
That's why, we follow Recorded + Live schedule!

​
It makes studying more Fun.

You can make good progress in a fixed duration.

You can interact directly with mentors, ask doubts and have quick chit-chats with your peers too:P
​
But what if you miss any Live session?
Well, no need to worry! We also record each session that is available to you for a Lifetime. so you can watch it anytime in the future:P
​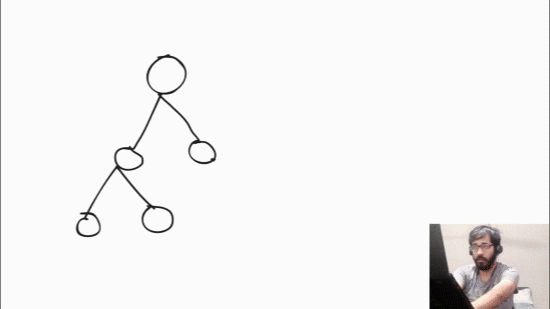 Enjoy the best guidance from the people working in the industry itself.
Anmol Sahu
Anmol has done his graduation from NIT Warangal in Computer Science and Engineering. He did his internship at Microsoft and is working as a Software Engineer at an American multinational company, Citrix.
He has diverse experience of working as a placement coordinator while in college & guiding 1000+ students to crack their dream job.
Being an interviewer himself, he takes tech interviews of people from all around the world. He is enthusiastic to teach you all and will guide you in both technical and behavioral domains.
Shubham Kumar
Shubham is an upcoming Software Engineer 2 at Google, and has also interned as a SWE intern in summer at Google. He is a Final year electrical and electronics engineering student at IIT Patna, and has been exploring software fields since first year.
He loves to do competitive programming in free time and is a 5-star coder on Codechef, Expert at Codeforces and also ACM-ICPC Regionalist of 2020.
He is thrilled to do help people get closer to their dreams, and help them realise that coding is easy!
Ujjwal Mittal
Ujjwal is a graduate of Jaypee Institute of Information Technology and he is currently working as a software Engineer in Intuit.
He did his internship in Paypal and also cracked 5+ off-campus job offers in his final year of college.
He has keen interest in competitive programming and has participated in various national level competitions. He is rated 5 star on Codechef and has solved 1000+ questions on Leetcode.
He is also a passionate teacher and loves every bit of it. You will be awestruck by the way he teaches!
Your Mentors
"I'm super excited by the idea of upskill valley. They are providing quality education for the most affordable
cost."
"I am very happy to be a part of this initiative which focuses on providing best guidance to students at such a low cost"
"Upskill Valley is actually solving the problems of students and you will find one of the best instructors over here. It feels great!"